Thai Muscle Camp
Unlock Your True Potential at Thai MuscleCamp!
Our mission
Are you ready to embark on a transformative journey that transcends the boundaries of the ordinary? Welcome to Thai MuscleCamp, where fitness, growth, and empowerment converge for an unparalleled experience.
Imagine a week dedicated entirely to yourself, where you'll be guided by a team of seasoned experts in body transformation. This isn't just another fitness retreat; it's an immersive adventure designed to elevate your body, mind, and spirit. From the moment you step into our world, you'll be welcomed by a community of like-minded individuals who share your passion for personal growth. Our journey begins in Melbourne with a group workout at a private gym, setting the tone for an unforgettable experience. Then, we'll fly you to the heart of Southeast Asia's Body Building Mecca, Pattaya Beach, where you'll uncover the secrets of nutrition, supplements, and exercises meticulously crafted to bring out your best. Whether you're a seasoned fitness enthusiast or just beginning your wellness journey, Thai MuscleCamp is your opportunity to unlock your true potential. Join us and embark on the path to becoming the best version of yourself!
Our vision
Imagine a week in Thailand's serene landscapes, surrounded by like-minded individuals, all on a quest for personal growth. Our camp is designed to challenge your limits, whether you're a seasoned fitness enthusiast or just starting your wellness journey. You'll be guided by a team of experts who'll help you unlock your true potential through tailored workouts, nutritional guidance, and a supportive community. It's not just about transforming your physique; it's about rejuvenating your spirit and achieving a balanced, healthier lifestyle. Join us at Thai Muscle Camp and let's redefine what it means to age gracefully while staying fit, strong, and inspired.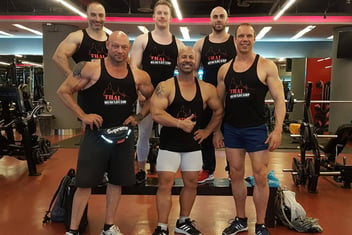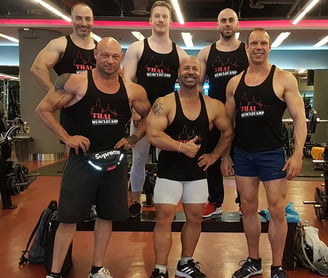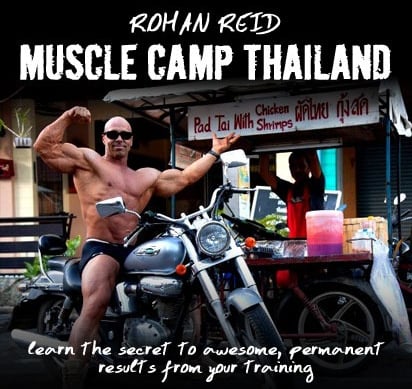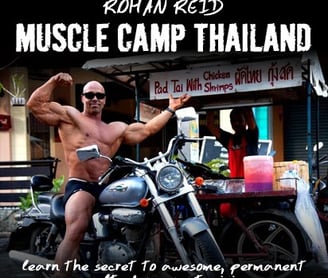 Witness Astonishing Transformations!
At Thai Muscle Camp, we've witnessed the incredible power of commitment and dedication. Our program has empowered countless individuals to achieve astonishing transformations, both physically and mentally. From remarkable changes in body composition and strength to newfound confidence and mental resilience, the results speak for themselves. Our holistic approach to fitness, coupled with expert guidance and a supportive community, paves the way for remarkable journeys of self-discovery and growth. Join us and be inspired by the stories of those who have embraced the Thai Muscle Camp program and emerged as their best selves. Your transformation awaits!